Dayna Culwell
Do any of these situations presently describe you or someone you love?
· You work until you feel exhausted.
· You cheat on getting a full eight hours of sleep.
· You put up with a lot of stress at home or at work.
· You seek distraction with hours of television, games, or surfing the Internet.
· You take your life very seriously, without a sense of humor.
· You over-schedule your time.
· You're addicted to being busy.
· You fret and worry.
· You are constantly texting, e-mailing, and checking up on things.
· You deal with all the demands in your life by multi-tasking.
· Your diet is loaded with sugar, fat, and processed food.
· You eat in a hurry, sometimes on the run.
Deepak Chopra, MD, says "Your brain is used to the lifestyle you follow and has grown to adapt to it. So if you push yourself out of balance, the brain's mechanism for returning to balance gets worn down over time. This mechanism is powerful—every cell in the body wants to be in balance—but we challenge it by various bad habits. All of these behaviors train the brain in the wrong direction, pushing it to the breaking point if the pressure is kept up long enough.
Consider the stark contrast when you train your brain to keep you in balance.
You get a full eight hours of sleep every night, without sleep aids.
· You don't add stress to your life or other people's.
· You deal with feelings of anger, anxiety, and depression
before they erupt.
· You make sure to move every hour, getting up from your desk for at least
half a minute.
· You make time during the day to play.
· You practice meditation, yoga, or breathing exercises that center you.
· You go out into Nature to feel its peace and beauty.
· You work on your relationship stressful points, being open with your partner.
· You don't multitask, focusing instead on one thing at a time.
· You don't constantly monitor everything by texting, emailing every minute.
· You follow a sensible diet, emphasizing fresh, organic foods.
You set time aside to eat in a relaxed state, appreciating your food.
· You find ways to enjoy simply being with yourself.
As you can see, prevention is the best medicine. Reaching your breaking point means that you've crossed into the red zone, from which it's hard to return. You won't get to your red zone if you apply the habits of self-care. The choice is really yours. Medical research has abundantly validated that being in balance is the healthiest way to live. Spend the next two weeks getting back into balance. You'll be amazed and pleased with the results.
What happened to Austin, TX?
Hey everybody, these last two weeks in Austin, TX have really shown us the power of nature. After surveying (and crying) over the severe tree damage in our yard, we were surprised to see that, beyond Dripping Springs, there was virtually no damage from the tumultuous ice storms. Austin got just enough ice to freeze and thaw twice, causing our beloved tree branches to crumble with the weight. This pic is our 25 year old tree that completely kept me from getting out of the garage and prevented my yogis from getting in the front door! The good news is, while we lost so many other trees, this one somehow mostly survived.
We headed out to Fredericksburg last Friday to check on possible damages at Vino Vida and found nothing broken! Talk about luck of the draw. With that same thought, I hang my head in sorrow for the infinite numbers of individuals who have perished in Turkey. Those who survive will most certainly continue to grieve for years for the loss of their loved ones. How does one rebuild after going through tremendous grief? Deepak's article brings to mind some useful coping tools. I hope you will find them useful.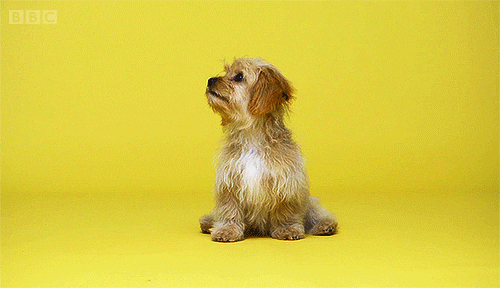 On a lighter note, guess who is getting a puppy? Bill and I waited two years after losing Sao Paulo at 14 years old to even consider getting another dog. We've enjoyed Peaches, our granddaughter dog and excellent yoga dog, but she lives too far away. I don't want to give it away just yet, but I can assure you that the new puppy will be hypoallergenic. That was my #1 criteria.
We hope to return home with the new puppy sometime in early March. In late March, we will be joined with grandchild #3. Congratulations to our son and daughter-in-law Courtney, who is due near the end of March.
Babies and puppies---how can you help but not smile.


And now, for this week's yoga schedule. Remember, it's super easy to register for any class or private by clicking on the link provided. SquareSpace is my scheduler and payment goes through Square.
CHECK OUT THIS WEEK'S SCHEDULE! FEBRUARY 6-11, 2023
CLASSES


MONDAY 12 p.m. Delicious Deep Stretch
TUESDAY 12 p.m. Perfect Posture Yoga
WEDNESDAY 12:15 p.m. Delicious Deep Stretch
FRIDAY 10 a.m. Half & Half Yoga
HALF & HALF will satisfy almost everyone's need for strength training and deep stretching. At 10 a.m., we will be doing standing stretches and warrior poses. At 10:30 a.m. we take a quick water break and then proceed to the floor. Relaxing, restorative poses will follow.
In studio & ZOOM


PRIVATE SESSIONS THIS WEEK
Yoga by Dayna Schedule


Feb 13-18th, 2023
MONDAY makes me smile
8 a.m. Christina
9:15 a.m. Judy & Andy ZOOM
10:30 a.m. Christine ZOOM
12 p.m. Deep Stretch *
1:30 p.m. Chris & Carol @ studio
3 p.m. David C. @ studio


TUESDAY totally rocks
9 a.m. OPEN
10:30 a.m. Brookdale Living (on location)
12 p.m. Perfect Posture Yoga*
1:30 p.m. OPEN
3:00 p.m. Meghan @ studio
4:30 p.m. Susan and Paula ZOOM
5:45 p.m. Christopher @ studio


WEDNESDAY wows
9 a.m. Chris & Carol (on location)
10:30 p.m. Jenny (on location)
12:15 p.m. Deep Stretch *
1:30 p.m. OPEN
3:15 p.m. OPEN


THURSDAY thrives
9 a.m. OPEN
10:30 am Belmont! (on location)
12:00 p.m. Judy & Andy ZOOM
1:30 p.m. David C. @ studio


FRIDAY flies
8:30 a.m. Paula and Susan
10 a.m. Half & Half Yoga
11:15 a.m. Christina
12:30 p.m. OPEN!
Thank you for your loving spirit. Have a blessed day.
Dayna Culwell, C-IAYT
Owner & Instructor, Yoga by Dayna